Ten Non Soy Plant Based Protein Sources
If you're new to the plant based life chances are you stocked up on frozen veggie patties, meatless crumbles, and other processed soy products (I know, I know not all veggie patties have soy, but a good majority do). Not only is this expensive, but also not very healthy. Most of the soy we consume in the U.S. is genetically modified and consuming large amounts can be harmful for both men and women. I'm not saying to completely stay away from soy. It does have some great health benefits. Go for organic, non GMO, less processed soy products. Just like anything in life (except chocolate), too much soy can have adverse effects.
The average person needs 0.36 g of protein per lb of body weight. If your goal is to gain, up it to 0.5 to 0.8 g per lb (American College of Sports Medicine). Check out these non soy sources of protein and add some variety to your vegan or vegetarian meals.
Lentils
Lentils are a great, budget friendly source of protein. They provide 18 g of protein for every 1/2 cup and are also packed with fiber. Lentils don't have to be boring! Use them in soups to make them more filling or make "meatballs" with them (click here for a recipe).
Beans
Beans are also budget friendly. Most beans will give you around 9 g of protein per 1/2 cup. I love burgers. When I first stopped eating meat, I knew I had to find a good burger alternative. Skip the soy based frozen patties. Making your own bean burgers is super easy. Click here for a delish bean burger recipe.
Pasta
While pasta is a good source of protein (about 8g in whole wheat pasta); don't over do it! Not all pasta is created equal and we have to also be mindful of what we put on pasta. Drenching pasta in traditional alfredo sauce will not do good things to your waistline. Stick to tomato based sauces or try this healthier alfredo recipe. There are so many types of pasta to choose from now. Some of my favorites are lentil and chickpea pasta.
Seeds
Seeds are not only good sources of protein, they provide many other nutrients. Pumpkin seeds (19 g/1/2 cup) can satisfy that carving for something savory. Toast them and sprinkle with sea salt for a savory, crunchy snack. Flax seeds (18 g/1/2 cup) and hemp seeds (10 g/3 tbs) are great smoothie add-ins.
Peas
While I don't enjoy peas on their own (with the exception of sugar snap peas), I add them to soups, rice, and quinoa to up my veggie intake. Pea crisps are another great way to eat peas. They're a great alternative to potato chips. Peas will give you about 9 g of protein per cup.
Nuts
Nuts are little energy powerhouses. Make sure to practice portion control. I love cashews and have been known in the past to go through handfuls at a time. When I found out what a suggested serving was and how much fat was in my fistfuls I was shocked. I began to eat them out of 4oz containers to prevent overeating.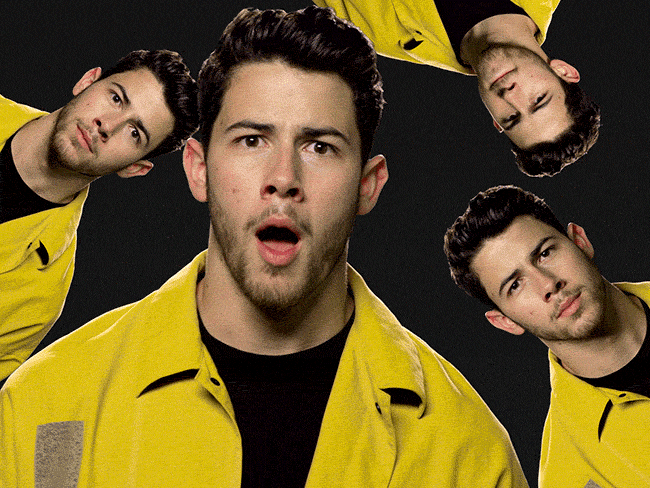 All fat isn't bad and we need it for our bodies to absorb certain nutrients. Just be aware of how much you're taking in. Add 2 tbs of natural peanut or almond butter to smoothies or slice apples and dip. Measure out 4 oz (those tiny square plastic containers are usually 4 oz) of your favorite nuts for a satisfying snack, add them to salads, or use them to up the protein in your oatmeal. The fat and protein in nuts makes them filling. Cashews (17g/4 oz), almonds (21 g/4 oz), pistachios (20 g/4 oz) are some of my faves.
Quinoa
Quinoa is one of my favorite plant protein sources because it is a complete protein source. To learn more about complete proteins click here. Swap rice for quinoa in pretty much any recipe. This grain will provide you with 8 g of protein per cup.
Rice
Skip the white rice for brown (4 g/ cup), black (4 g/ cup), or wild rice (7g/ cup). Brown rice is a whole grain, which means it contains the bran, the germ, and the endosperm. It's also higher in fiber, nutrients, and is low glycemic.
Oats
Oatmeal is my go to breakfast. It's quick, versatile, and nutrient dense. One cup of cooked oatmeal (1/2 cup dry) will provide you with 6 grams of protein. Sweeten it naturally with fruit or add a tablespoon of honey, agave, or maple syrup. My favorite way to eat oatmeal is with apples, cinnamon, nutmeg, pecans, vanilla extract, and a little almond milk. It tastes a little like an apple crumble. The heat from the oatmeal will enhance the sweetness of the fruit you put in it so mix it up and taste it before you add sugar and totally ruin your workout (kidding, not kidding).
Maca
I recently discovered maca. Maca is a cruciferous vegetable (it's a cousin of broccoli, cauliflower, cabbage, and kale). Traditionally, it was used in Peru to enhance fertility and improve energy. The taste alone is honestly not so great. I guess you could describe it as earthy or nutty. The good news is when added to smoothies you can't taste it. It's most commonly consumed in powder form, but you can also buy capsules. Maca root powder will provide you with 4 g of protein per oz.